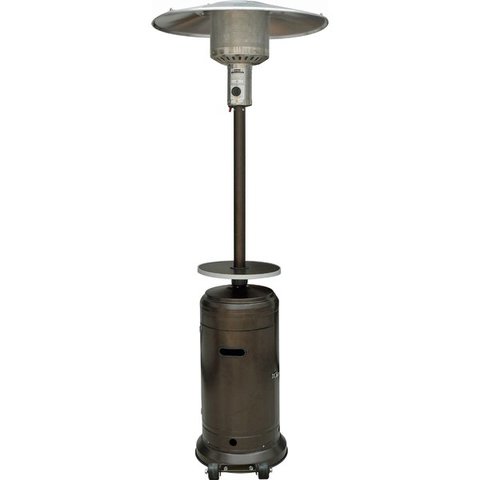 Patio Heaters (w 1 tank)
Looking to stay warm this winter season, use a Patio Heater rentals from AZ Jolly Jumpers. Our heaters are the perfect addition to any outdoor event or gathering. Designed to keep you and your guests warm and comfortable, our Patio Heaters are the ultimate solution for those chilly Arizona evenings.
Crafted with durability and transportation in mind, our Patio Heaters are made from high-quality materials that can withstand the elements, ensuring long-lasting performance. With a sleek design, they seamlessly blend into any outdoor setting, enhancing the ambiance of your patio, garden, or event space.
Equipped with powerful propane heating elements, our Patio Heaters provide a reliable and efficient source of warmth, allowing you to extend your outdoor activities well into the night. Whether you're hosting a wedding reception, corporate event, or simply enjoying a cozy evening with friends and family, our Patio Heaters will create a comfortable and inviting atmosphere.
Safety is our top priority, which is why our Patio Heaters are equipped with advanced safety features. From a tip-over switch that automatically shuts off the heater if it is accidentally knocked over, to a protective grill that prevents direct contact with the heating element, you can have peace of mind knowing that our Patio Heaters are designed with your safety in mind.
Renting our Patio Heaters is hassle-free and convenient. Our team of experts will deliver and set up the heaters at your desired location, ensuring they are ready to use when you need them. We offer flexible rental packages to accommodate your specific needs, whether you require the heaters for a few hours, a day, or an extended period.
Don't let the cool Arizona evenings put a damper on your outdoor events. Experience the warmth and comfort of our Patio Heater rentals and create unforgettable memories with your guests. Contact us today to reserve your Patio Heaters and elevate your outdoor gatherings to a whole new level of enjoyment.
Our heaters include a full tank of propane with each rental and new batteries for the ignition switch.